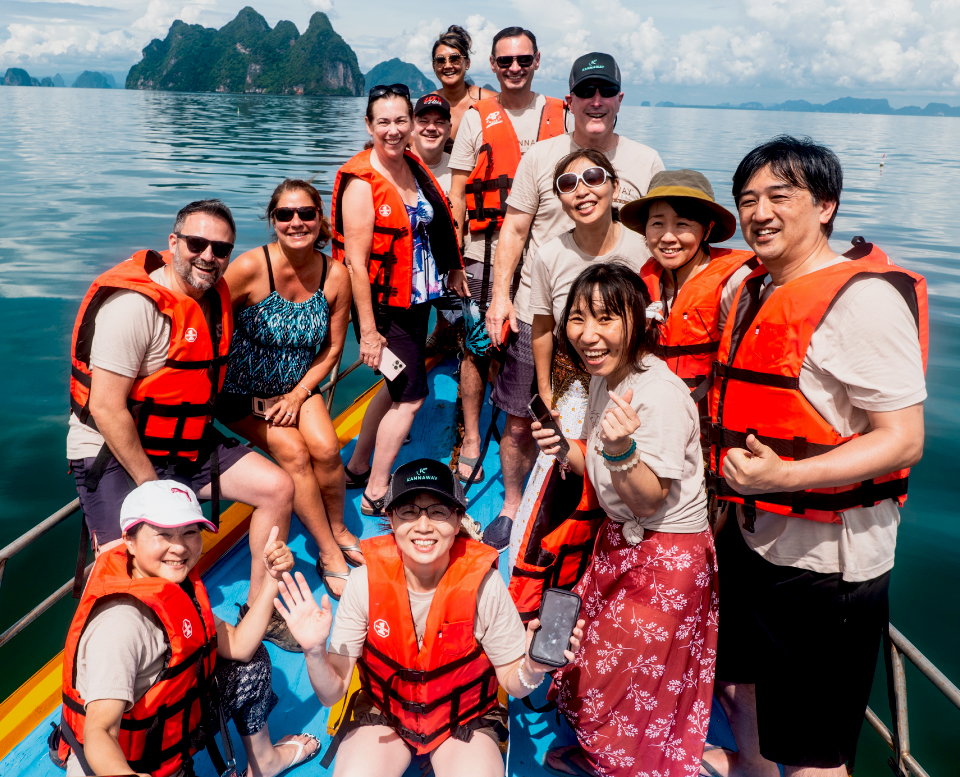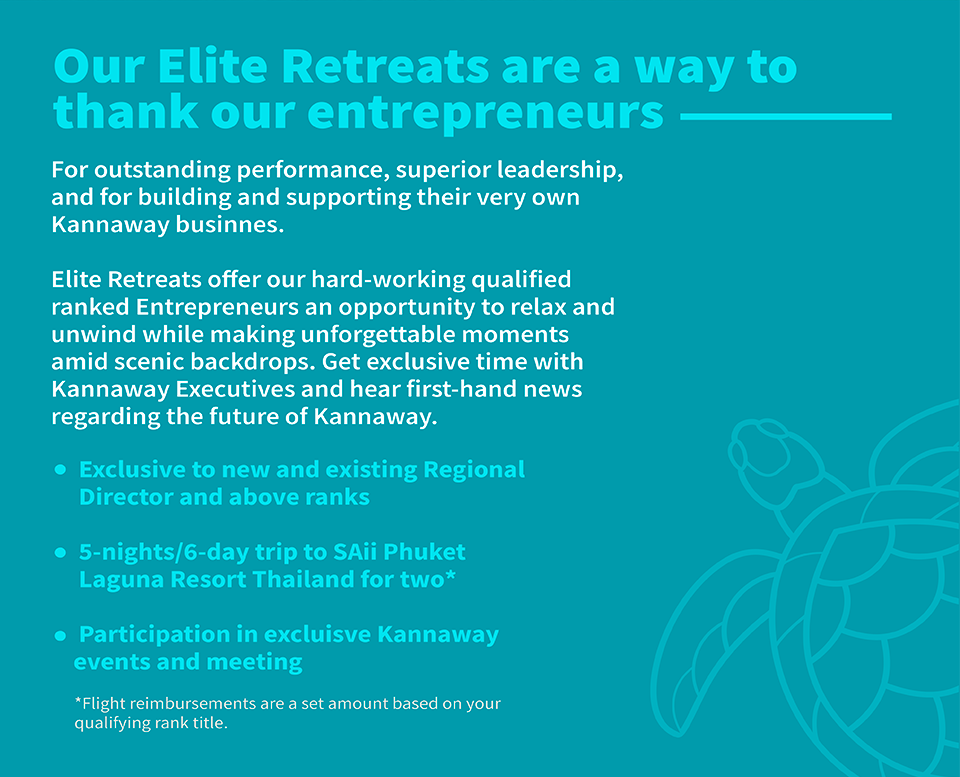 Qualification Period
December 2022 – August 2023
How to qualify for Elite Retreat 2023


As an extra benefit, each month you're paid at your new rank we will increase your Travel Credit up to $250 during the qualification period. See the Elite retreat FAQ below for all details.

Maintaining Rank Qualifications

Kannaway Entrepreneurs who hold the rank of Regional Director or higher as of November 2022 can become eligible for the Elite Retreat Experience in two ways. Create the experience that is right for you!

Rank Advance higher than your rank of title
(see New Rank Qualifications)

Accumulate a minimum of 3,000 points to qualify
(see point options below)
Elite Retreat Points & Rewards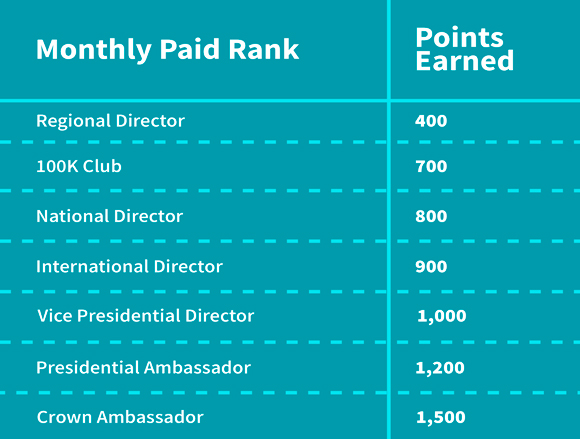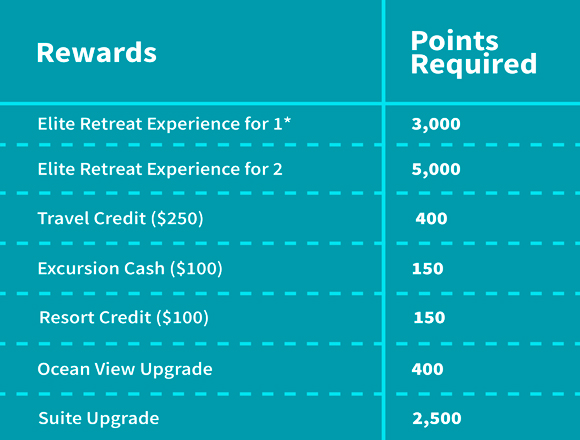 Additional Ways To Earn Points
Register for Red Carpet by March 5
50 pts.
Qualify as a Kannaway MVP (3 pts)
100 pts.
Promote a first-level Regional Director
250 pts.

Refer to the Elite Retreat FAQ for all program details

Unforgettable Moments